THE 5 MOST IMPORTANT QUESTIONS FOR EVERY BUSINESS OWNER0
Posted on August 13th, 2013 in News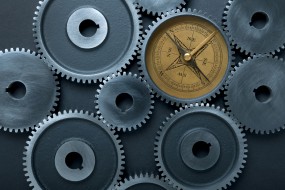 Management guru, Dr Peter Drucker, stated that there are five questions that are essential for every management team or board of directors to consider about their business.
Drucker maintains that in order for any organisation to be successful they must have clear and thoughtful answers to these questions;
Q1: What is the mission for your organisation? (What do you stand for?)
Q2: Who are your ideal clients? (Who are the people you want to invest in a relationship with?)
Q3: What does your client value most? (What understanding do you have of your clients values?)
Q4: What results do you expect from your business? (Do you actually know what you expect?)
Q5: What is your plan to achieve your result? (What are the short, medium and long term actions that will get you what you want?)
These are very difficult questions to ask of yourself and even more difficult to keep yourself accountable for with the actions.
If you think that you might benefit from working with an accountability partner please email me today – peter@managementsolutions.ie
SEARCH

SUCCESS PRINCIPLES

CONFRONTING THE TRUTH IS PAINFUL

Companies are terrible at confronting the truth. It is so much easier to define your version of reality, and judge success and failure according to that. But in my experience as a management…

Read More...
FOCUS ON YOUR CUSTOMERS NEEDS

Successful companies do not just focus on what their customers want, but put the customer at the centre of everything they do. The customers needs actually drive the entire business. That means…

Read More...